Digital Workspaces Make Interior Design Accessible
Through a network of privileged access, interior designers have traditionally been able to source furnishings and decor that the average person would not be able to. Faced by this closed-off, exclusive industry, digital agency S1T2 developed a game-changing resource in the form of the Roomfood website. The platform's innovative website design turned the industry on its head, democratising the interior design world by giving everyday users the power to become their own interior designers with access to bespoke tools and furnishings.
Roomfood's online design platform aimed to deliver power back to consumers through a twofold reconceptualisation of the interior design industry. Firstly, the website reimagined the process of interior design by inviting users to experiment through specially designed online mood boards. This interactive tool allowed users to lay out their dream spaces, with innovative web development giving them a better idea of how colours, textures and furniture could come together to create their own unique design.
Secondly, cutting-edge web development allowed these interactive mood boards to become pragmatic tools through which users could visualise, design, and decorate their own space with exclusive furnishings and decor. The website then gave users the option to purchase items from their digital canvas at discounted prices, through an in-built e-commerce platform. As a result, users could not only imagine their dream space, but bring it to life, bypassing the traditional reliance on interior designers and allowing everyday consumers to decorate and furnish their own homes themselves.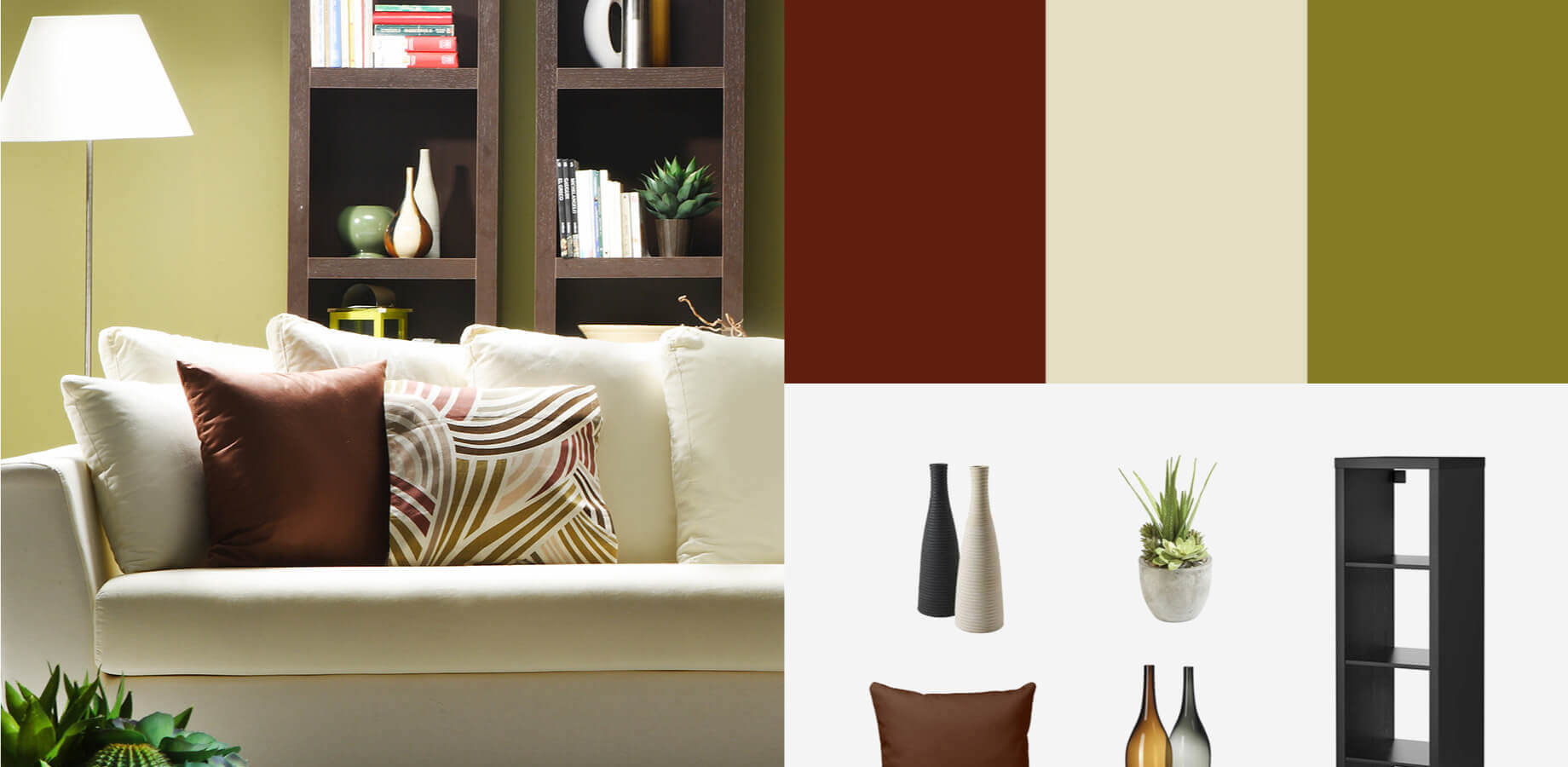 Unprecedented Level of Freedom
Using a web development process that matched Roomfood's innovative mission, our goal throughout was to liberate the user through simple navigation and easy-to-understand user interface, granting consumers an unprecedented level of freedom in their interactions within the online platform.
Providing straightforward access to Roomfood's wide array of fabrics, furnishings, light fittings and decorating options allowed us to provide users access to resources previously inaccessible to those outside the industry, giving each person the power to become their own interior designer and create their dream space.
Design

Development

Cake,
CSS3,
Fabric.js,
HTML5,
MySQL,
PHP,
Zepto.js.

Integrations

eWay,
PayPal,
RESTful API.

Networking
Replicating the Interior Design Process
Creating the Roomfood website also gave us the chance to collaborate with a number of interior designers who felt their profession would benefit from an open-source methodology via the freely available online application. With their input, S1T2 was able to develop certain features of the website as direct references to the actual workflow of a professional interior designer. This choice grounded the website in reality, democratised the interior design process, and granted the user a truer appreciation of the interior design process through their online experience.
In particular, S1T2 specifically built the online mood boards in a way that delivered an interactive and visually rich experience that replicated the process and workflow of an interior designer. Through creative web development, we were able to allow for these mood boards to be saved for later use, edited to suit each user's changing preferences, and shared with friends or family whenever an outside opinion was desired.